The 'First and Only' Metastatic Lung Cancer Immunotherapy is approved
Roche's Genentech has received FDA approval for an immunotherapy targeting the highly sought-after PD-L1. The treatment may be able to outperform its competitors in lung cancer therapies.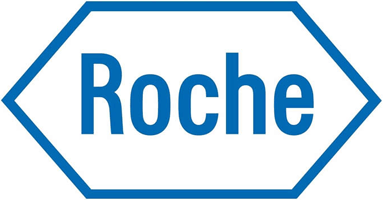 In May, Roche received approval for Tecentriq (atezolizumab) in bladder cancer. Now, the drug is expanding its indications to become the first and only cancer immunotherapy in the market to target the checkpoint inhibitor Program-Death ligand 1 (PD-L1) in metastatic non-small cell lung cancer (NSCLC).
How Scorpion Venom Is Helping Doctors Treat Cancer
When injected into the body, Tumor Paint lights up cancers. The drug could lead to a new class of therapeutics
To make Tumor Paint, Jim Olson's team extracts molecules from the deathstalker scorpion (Leiurus quinquestriatus).(Wikipedia)
By Nathan Hurst
SMITHSONIAN.COM

Checkpoint Inhibitors Benefit Lung Cancer Patients in Clinical Trials
On Sunday at the European Society of Medical Oncology (ESMO) 2016 Congress, Merck revealed results of two clinical trials that treated lung cancer patients with immunotherapy and could pave the way for its use as a first-line treatment option. In both trials, patients with metastatic and previously untreated non-small cell lung carcinoma (NSCLC) benefited from treatment with checkpoint blockade using the anti-PD-1 drug pembrolizumab. The results from the trials were published in the New England Journal of Medicine and The Lancet.
Have an Autoimmune Disease? You Still May Be Able To Receive Cancer Immunotherapy
Mayo Clinic Researchers Identify Potential Immunotherapy Drug Combination for Targeting Advanced and Metastatic Cancers
Studies Reveal the Combination's Ability to Ramp Up the Destruction of Cancers in Mice
PHOENIX — A drug combination designed to enhance the immune system's ability to zero in and attack cancer cells has shown a pronounced therapeutic effect against advanced and metastatic cancers in mice, according to a Mayo Clinic study, published in the July 12 edition of the online journal Oncotarget.
"Cancers can remain inconspicuous in the body for months to years before causing major problems, leading the immune system to coexist rather than to attack cancers," explains Mayo Clinic cancer immunotherapist Peter Cohen, M.D., who co-led the study with Mayo Clinic immunologist Sandra Gendler, Ph.D., and postdoctoral fellow Soraya Zorro Manrique, Ph.D.