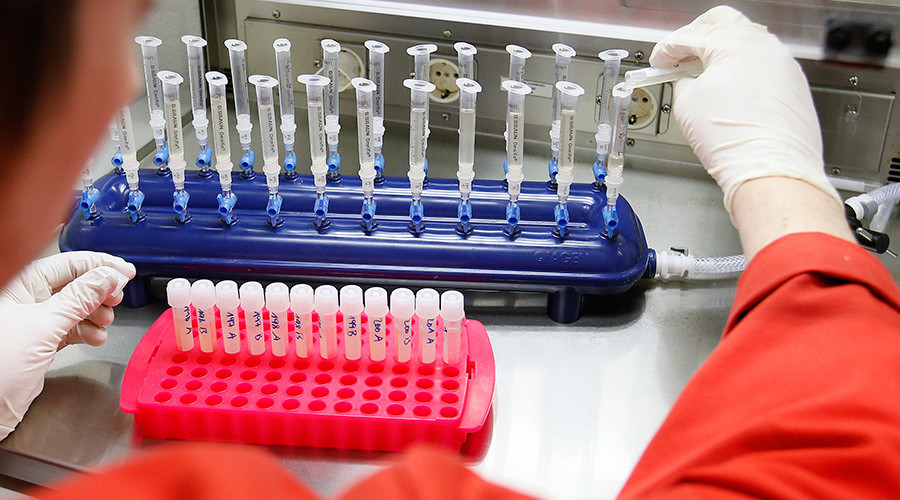 © Pascal Lauener / Reuters
Cancer patients are finally catching a break, as Australian researchers have tested a miracle drug that leads to big improvement in a majority of cases, and total recovery in some. The drug targets a specific protein that helps cancer cells survive.
The Melbourne-based trial took place over four years and tested 116 patients. It was shown by researchers at the Royal Melbourne Hospital and Peter MacCallum Cancer Centre that the drug Venetoclax can greatly reduce cancer blood cells.
Positive results were seen in 79 percent of cases involving patients suffering from chronic lymphocytic leukemia. Some patients who had previously undergone treatment were left as good as new after agreeing to the new pill trials.
This is indeed historic news, as it marks the first trial of a medicine that is the result of three decades of research. "Here we are a bit under 30 years later in collaboration with WEHI and pharmaceutical companies here and in the US having proved that's achievable," head of haemotology, Professor John Seymour, told the Sydney Morning Herald.
"This is a completely new class of drugs and there is no other drug or medicine previously available that has had the ability to inhibit this BCL-2 protein," he said, adding that the drug's benefits also spread to other forms of cancer and leukemia than those tested.
Their results are published Thursday in the journal New England Journal of Medicine.
Success stories were heard from many chronically sick patients. One, Rodney Jacobs, 63, who owns a record shop in Melbourne, told the newspaper he was referred to the trial in 2012 after other therapies, including chemotherapy. Jacobs could not get a break.
"It was looking pretty bleak at that stage," he told the paper. "The results have been nothing short of stunning... I've had little or no side effects and I slowly got myself back to work with my business and slowly but surely I have a relatively normal life."
Roberts explained how the drug works, and it has to do with a specific protein called BCL-2, which helps cancer cells survive, making them simply "melt away." It was first discovered in the 1980s, but scientists couldn't find an inhibitor for it.
"I think this drug is going to be very significant and I think these results are significant in themselves because they show in real people exactly what the potential of this can be," Roberts says. "Many of the people who achieved a complete remission are still in a complete remission more than a year later."
Source: rt.com